There are lists everywhere in our house.  Grocery lists, honey-do lists, the lists go on…  And this is where my husband and I found ourselves on New Year's day, creating another list.  Not an exciting list, not a bucket list or list of our favorite things, as usual, this list consisted of chores and mundane must do's.  All the "shoulds" lined up in a neat row waiting to be anointed with a holy "you are a good person" check mark.  So, I am sure you can imagine my relief when Matt Polstein called me to go ice fishing with his family.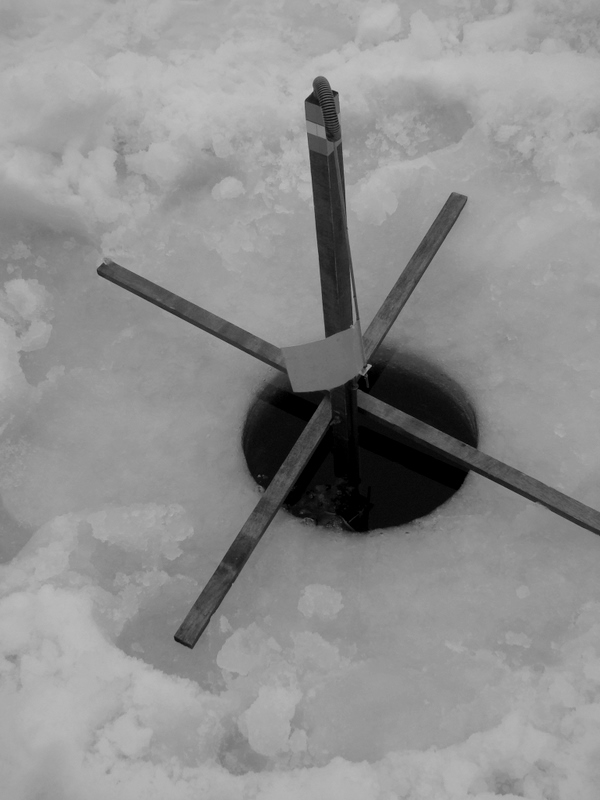 A fisherperson I am not.  I have to admit that while my husband fishes in the summer I usually sit on the bank and knit.  In essence, we are both being productive and doing what we love all under the sun and outside of four walls.  And so my experience with fishing, as I am sure you have gathered, is rather limited…bread baking,  sweater making, blog writing..I'm your girl but fishing not so much.  But I do believe in fun.  I believe in the inspiration of an open fire on the ice, hotdogs and "mom's" peanut butter balls passed around on mittens.  I believe in the waiting, the cold, the wearing of wool and the magnificence of ice moving, creaking and booming beneath my feet.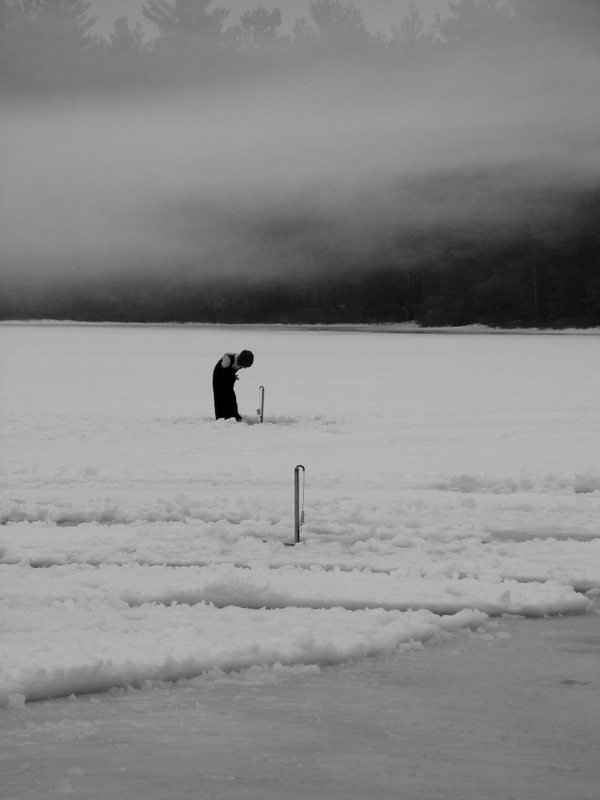 I know that checkmarks are important but somehow they lose their luster out there on the ice, out there peering into black water filled holes and wondering what lurks beneath.  Check marks, cell phones, e-mails, facebook…I know that I will not find them on the end of my line.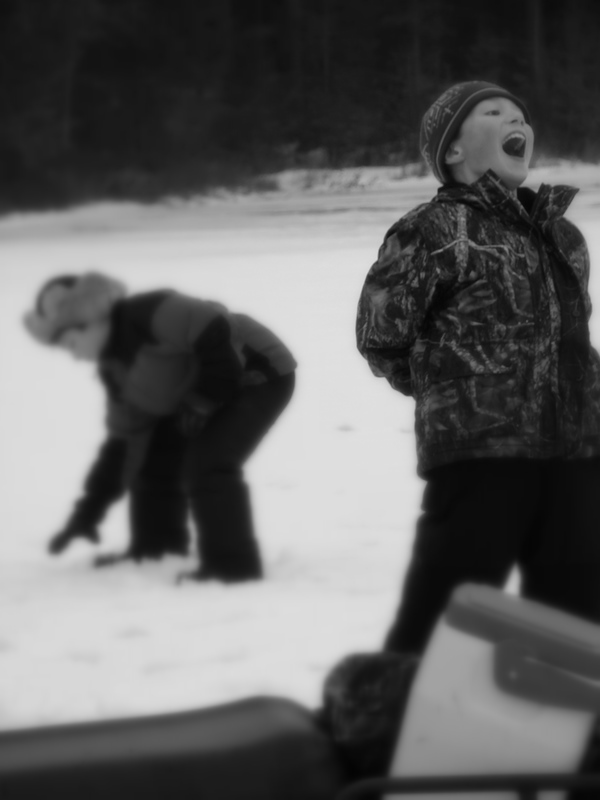 I do know that I will find happy dogs, playful children, forts, and animal tracks.  I know that I will find the time to stand next to seven year old Sam and patiently wait for a flag, maybe not even talking.  I know that this is good, clean, fun and it feels like something I used to do.  For a moment, I am kid again in that slow languid infinity of childhood where an afternoon feels like an eternity and you don't cold in the winter.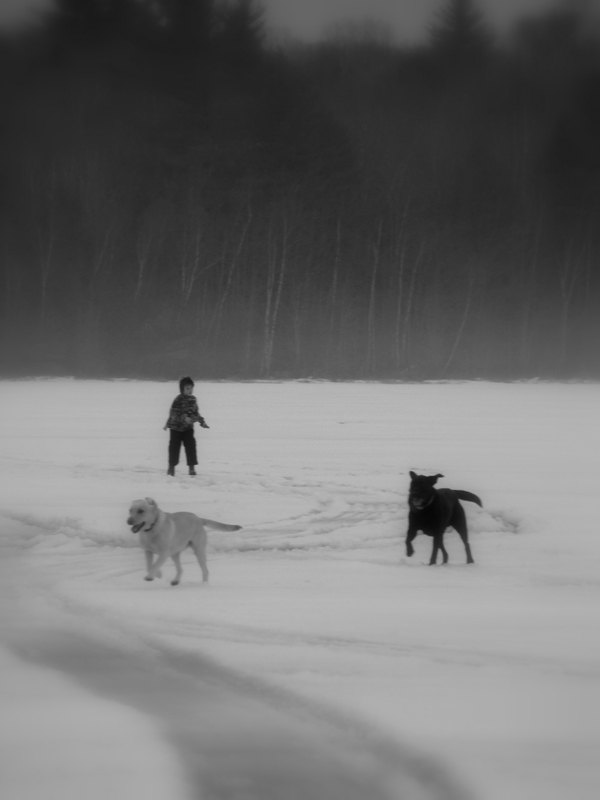 Checkmarks are important. Lists have their place. I understand, as an adult, that "shoulds" preclude  "wants" . Sometimes doing the "shoulds" get you the "wants" but, dangerously often, when we dwell in the "shoulds"  we put off the 'wants" and really where does that get you?  Usually fed up!  My New Year's resolution is to balance my attention to what I should do and reflect more on what I want to do...in light of that I did not make a resolution list.  At the New England Outdoor whether you are ice fishing, snowmobiling  rafting, relaxing, we believe in the "wants".   Let us take care of the "shoulds" for a while, come enjoy the north country.