Bloodsuckers, fart putty, and Oreos-are not typical items we associate with wilderness adventure. In my mind, wilderness adventure is technical and requires you know how to tie really good knots, knots that hold and are "unknottable". When I think about wilderness adventure I envision crampons, harnesses and grizzly bears. I see white water, webbing and maps. I know instinctively that it is not for the faint of heart because I recognize that wilderness has no bounds and adventure seeks to find those bounds. The word wilderness alone conjures up majestic visions of mountains, expansive forests, pristine waters; a scared, holy land of quiet, preserved from the all too swift ,hand of man. I think for many of us it is untouchable. We do not have the equipment nor the expertise to go there, so instead we keep wilderness lofty in our psyche to comfort our worn, worked, civilized souls.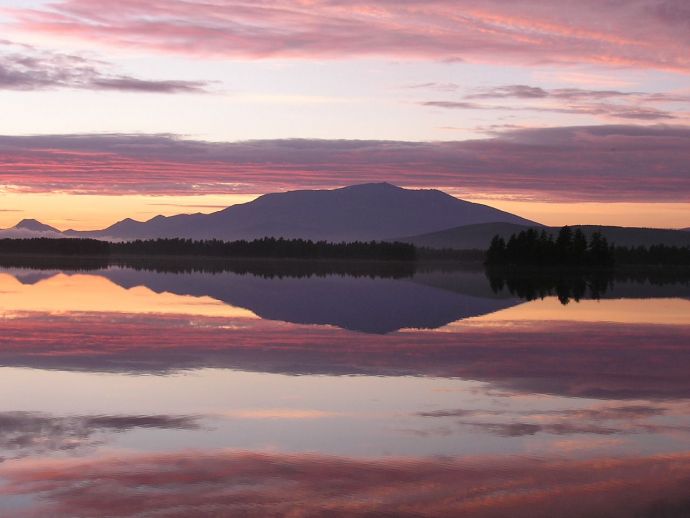 But back to bloodsuckers, fart putty and Oreos. Is this wilderness adventure? I certainly have come to believe it. Imagine the backseat of a car: myself 34, with two young children. Annie, 4, is happily entertaining with her bucket of fart putty. Fart putty is basically what it sounds like, putty type substance you smoosh into a small container upon which it makes loud farting noises. She won it fair and square at the local 4th of July festival. Sam, 7, is creating his own fun too, egging Annie on and grabbing for the coveted prize any chance he can. Annie, of course, is screaming and, refuses to share.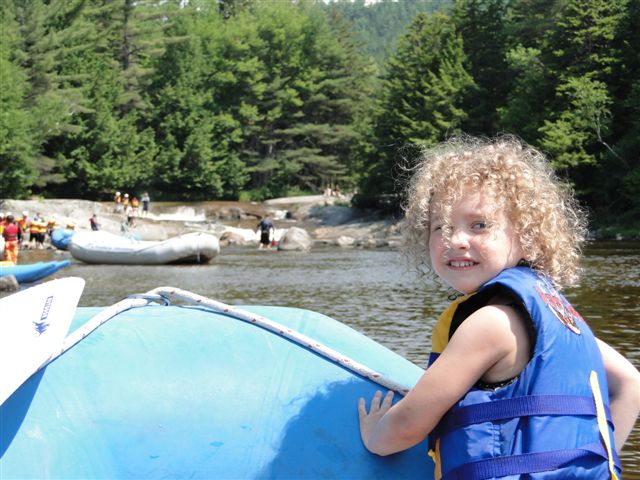 In my time with Annie, she has taught me the benefits of the scream…not screaming and crying but just screaming. It is a must for any wilderness expedition. Through her screaming she accomplishes many needed skills for being in the wild. One: a scream can alert to any unforeseen potential danger and; two: it reminds us that it is scary, happy, frustrating, exhilarating to be wild, or in the wild. Any situation in which we scream can be perceived as wild, uncontrollable and without bounds whether on the rollercoaster or on a river. And that was where we were headed, the river.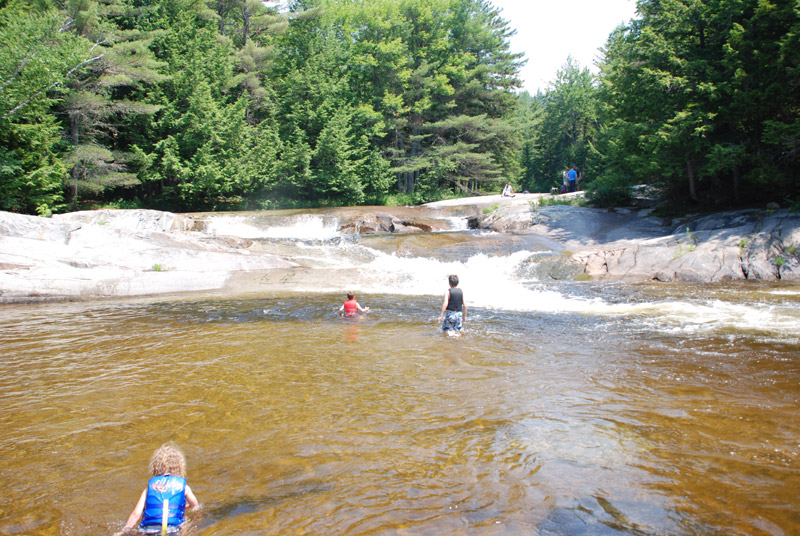 The Penobscot River is a dynamic, wild space. It offers class V rapids for white water adventures, and subtle, peaceful stretches of current for floating. Is it wilderness? It is wild even though in some parts the Golden Road runs along its eastern side. But again, back to our original thought, does it need to be untouched? Does it need to be inaccessible? Not when you are floating with the Polstein family.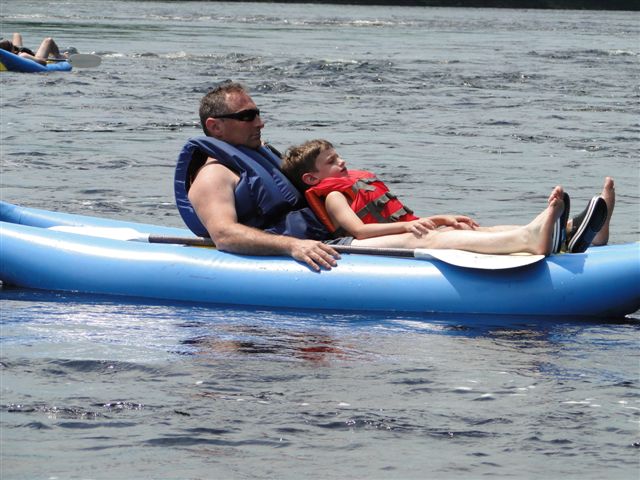 Regardless of the road or airplanes overheard, we found wilderness. Our rafts on the river took us to natural waterslides, an old hunting camp where we could fish for chubb and wild bloodsuckers (leeches), so adeptly handled by Sam. As we followed the twists and turns and gave in to the wandering current we found eagles, muskrat, moose and a mountain. We rested and swam. We allowed the day to take over, bent happily to her will, and gratefully celebrated with the occasional Oreo. Thank you to Annie, Sam, Max, Jack and Molly, our wilderness experts all under the age of ten.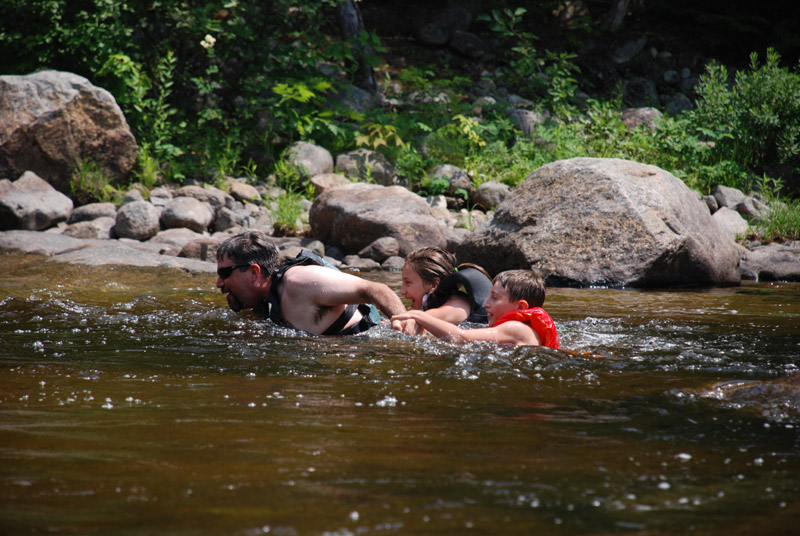 If you want to add wilderness to your trip, bring a child. It is no coincidence that the words wild and child rhyme. The similarities between the two are uncanny. They are both uncontrollable, unpredictable, impatient, gentle, surprising, amazing, hopeful… Children can take a walk in the park and turn it into an expedition. Children do not need the latest equipment to explore their landscape. Simplicity is the key to enjoying the wild child. As part of my commitment to family adventure, I have developed a series of adventures, packages and activities to get the family into the wilds. I support the desire people have to connect with nature and wildness and want to help families find that connection and take it with them. I want to be a part of life-long learning to nurture skills which enable future adventures. I want to inspire a sense of wonder through quality opportunities in the North Maine Woods .